The Auditorium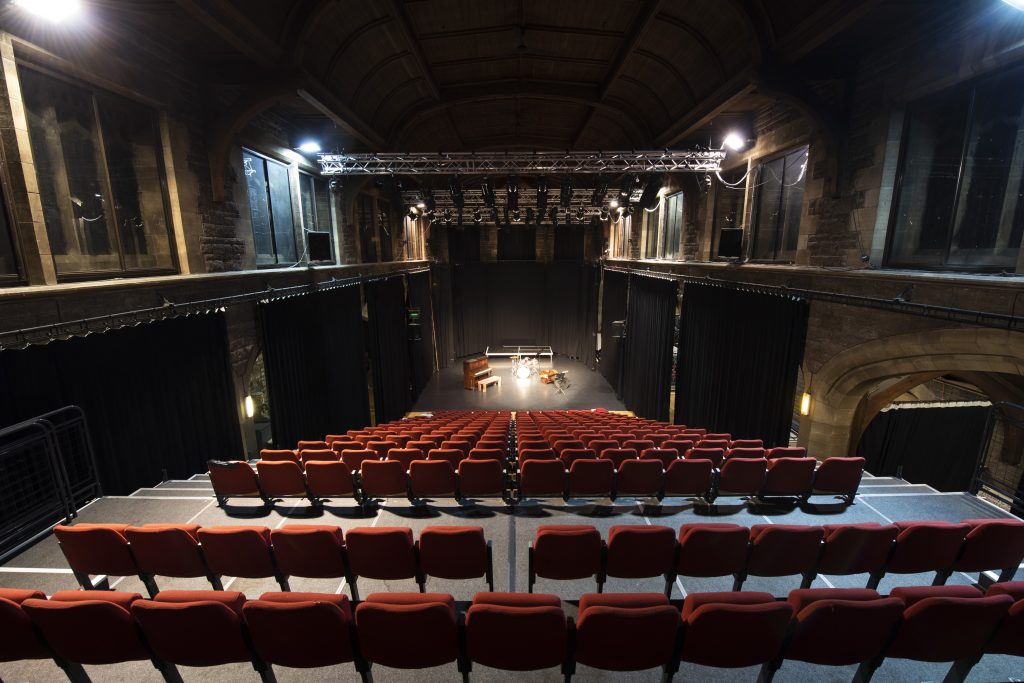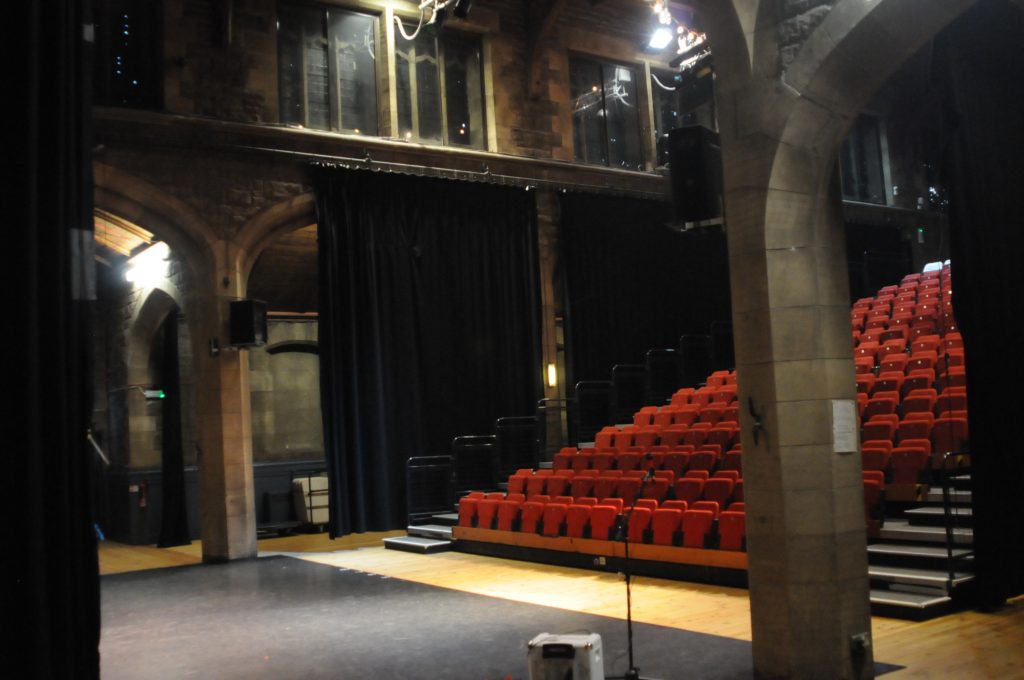 The auditorium is a fully equipped theatrical auditorium with retractable ramped seats, leaving a space suitable for ceilidhs, dances, conferences and table events.
Theatre Productions: The seating is fully ramped for an audience of 220. It is fully equipped with theatrical lighting and a sound system which is suitable for most drama and musical productions (such as the Jazz Festival events).
Dressing Room Facilities: Adjacent to the theatre area there are two large dressing rooms (male and female). These are equipped with showers/sinks/mirrored make up area/clothes and costume hanging facilities and racks, ironing board etc.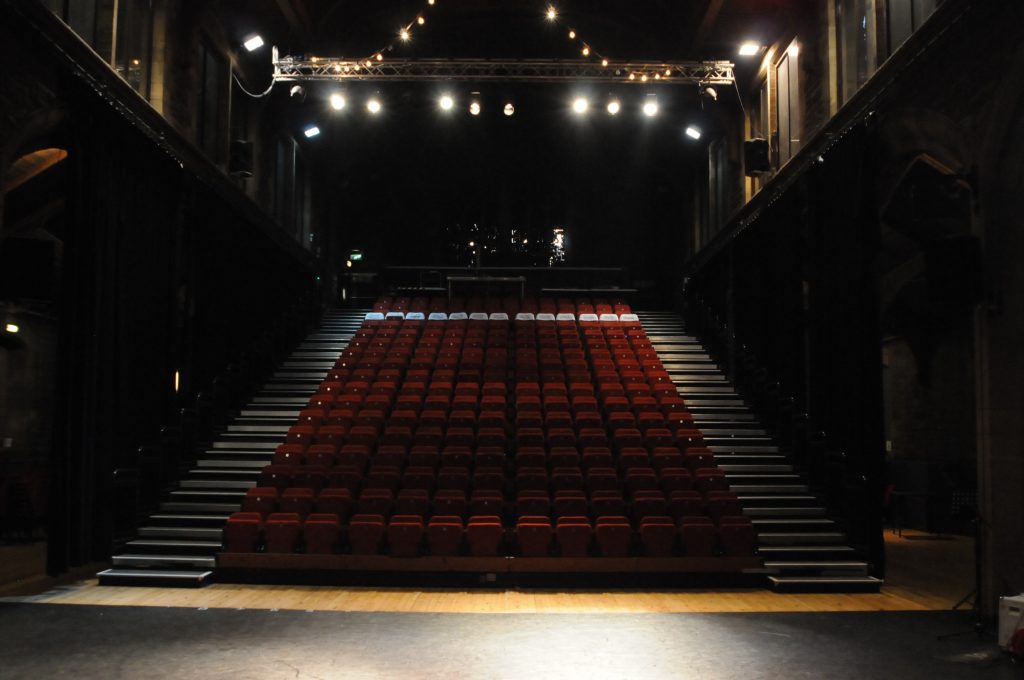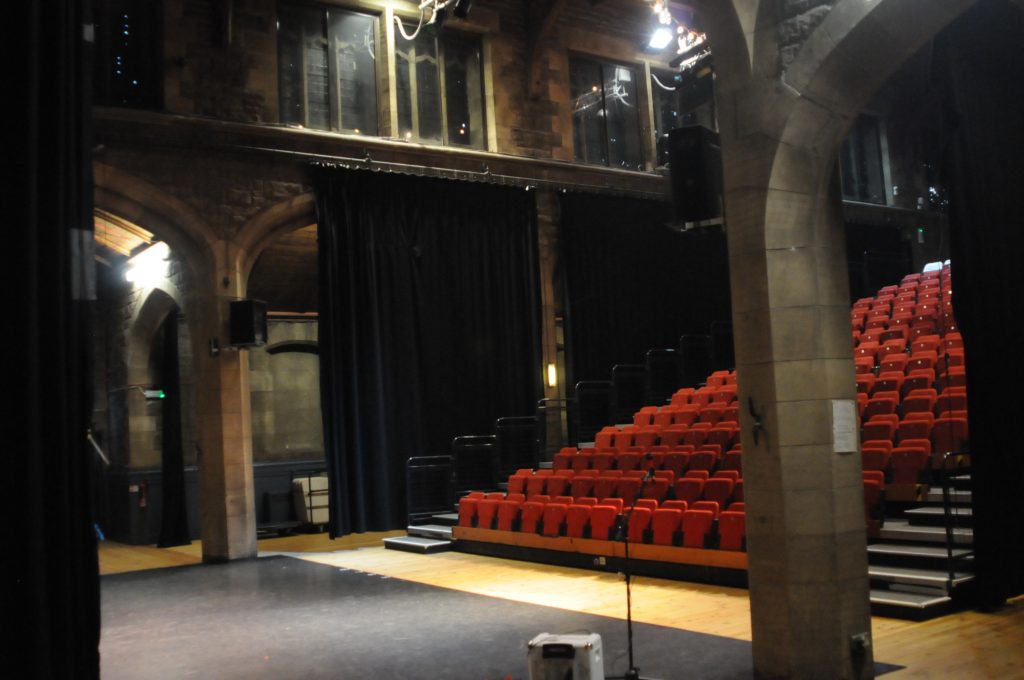 Auditorium Cabaret style layout: When the ramped seating is retracted the floor space is available for seated cabaret events for an audience of 150, or 120 for ceilidhs.
Conferences: The Auditorium is suitable for conferences with formal seating. With an option for two breakout rooms.
---
The Café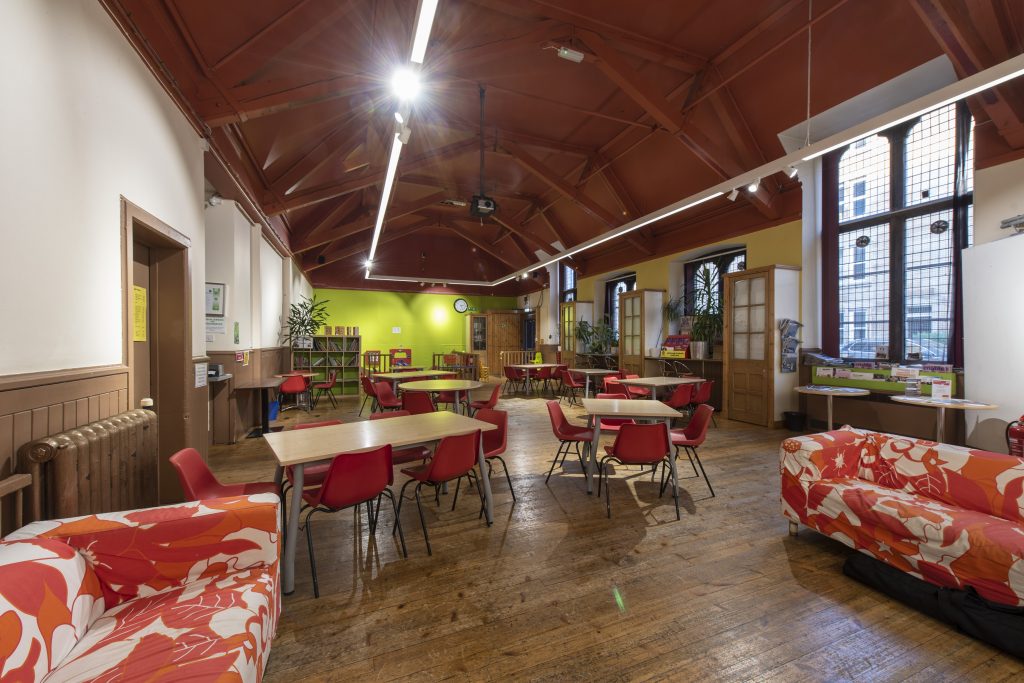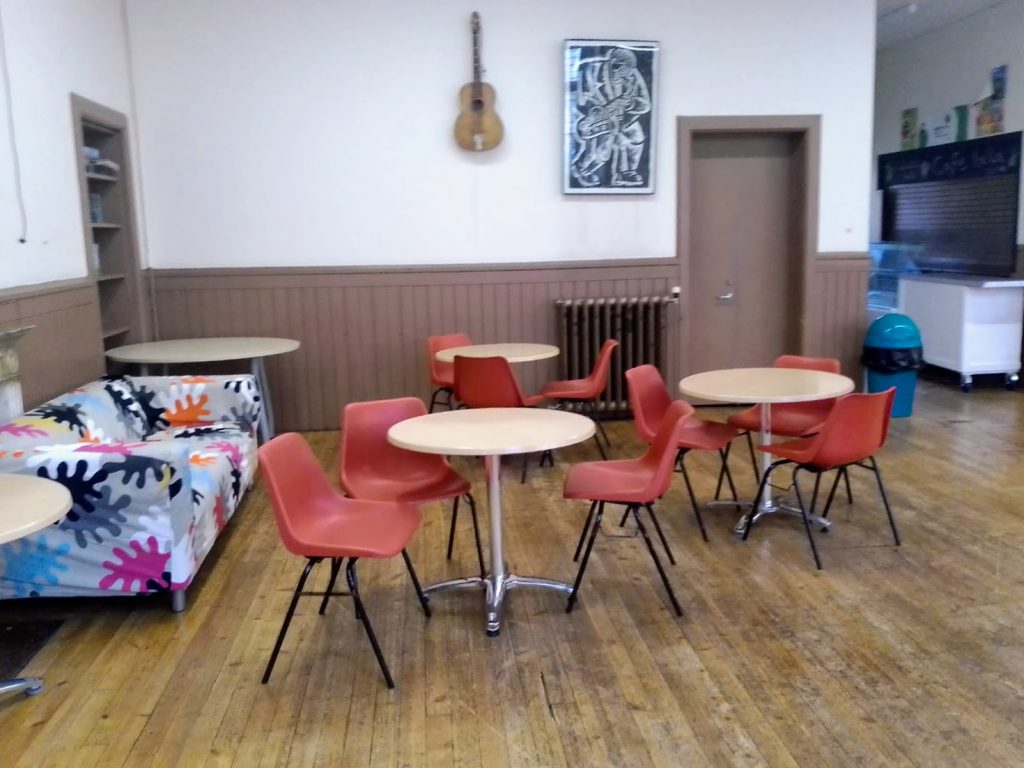 Bright colourful welcoming Café with separate bar service and food service areas. Awarded healthy eating certification. Suitable for all types of social events, with wall hanging facilities for art or photographic exhibitions. Safe crèche area and book corner.
St Bride's kitchen and bar facilities are not normally available for let. If required for your event, St Bride's staff can provide a Café and/or bar service. Amplified music can not be played in the Café area, acoustic music only is allowed. Cabaret seating: 80; formal rows: 100.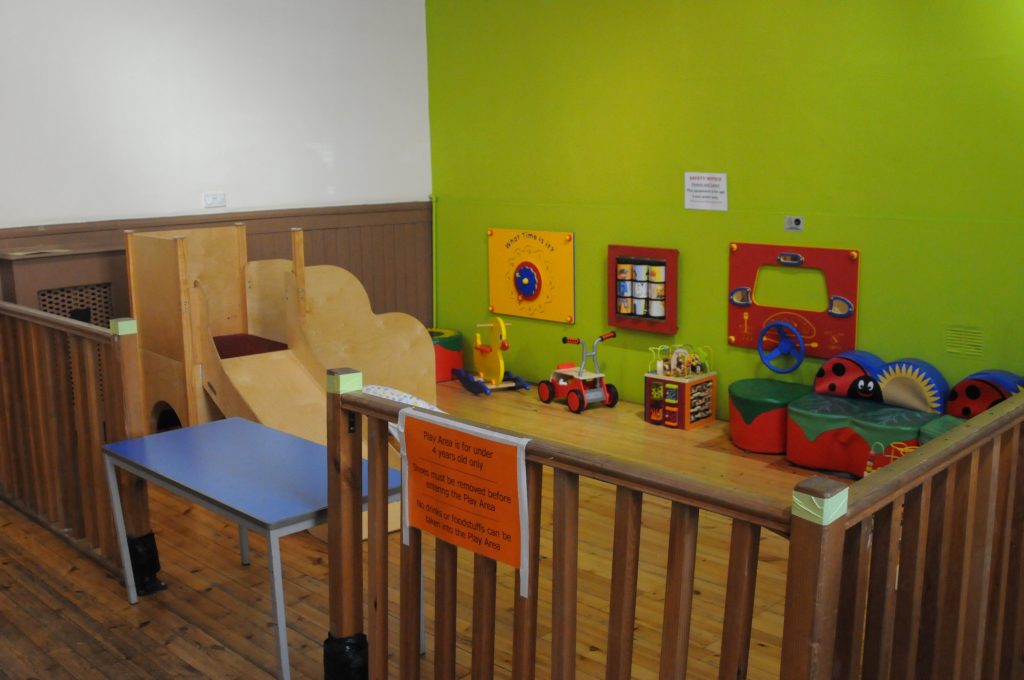 ---
The Meeting Room
The Meeting Room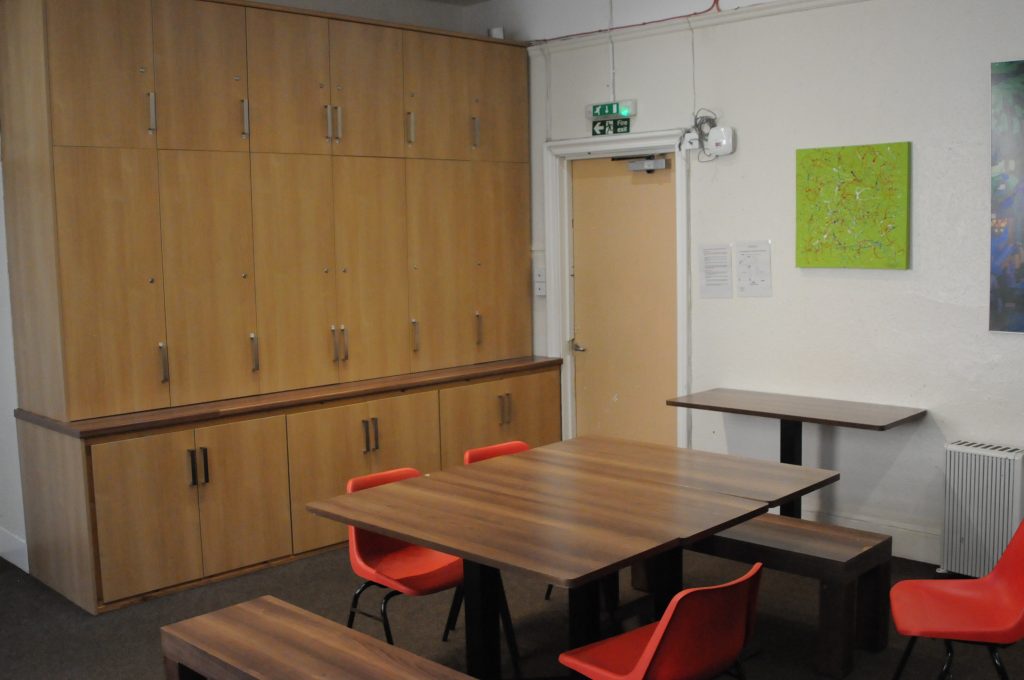 Bright airy room suitable for meetings/ presentations/ breakout sessions/crèche. Informal seating capacity 15; formal seating 30.
---
Studio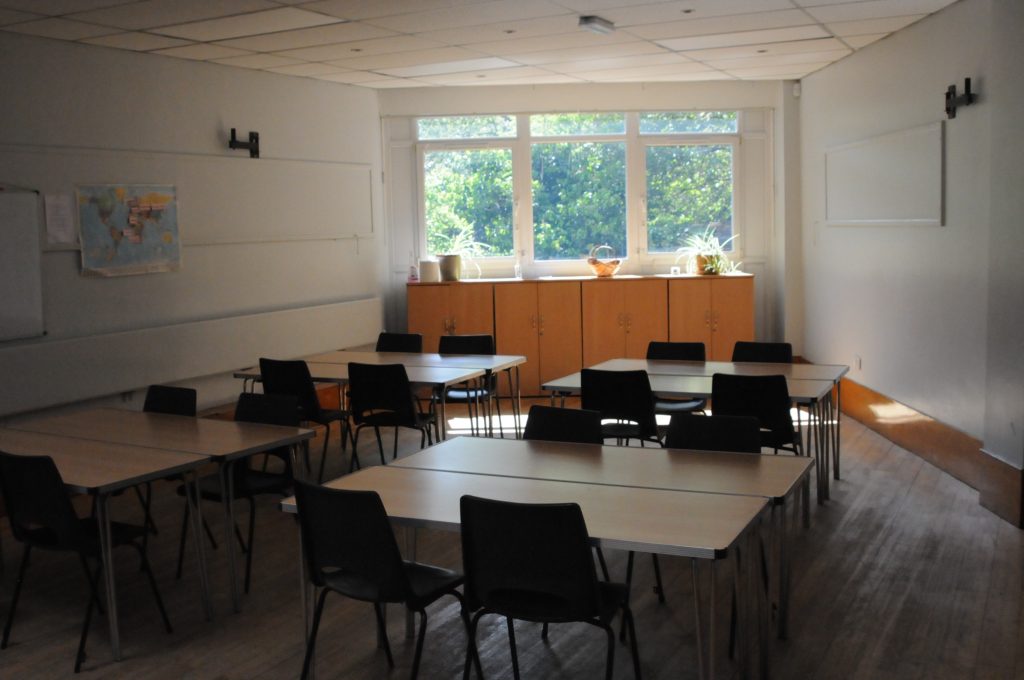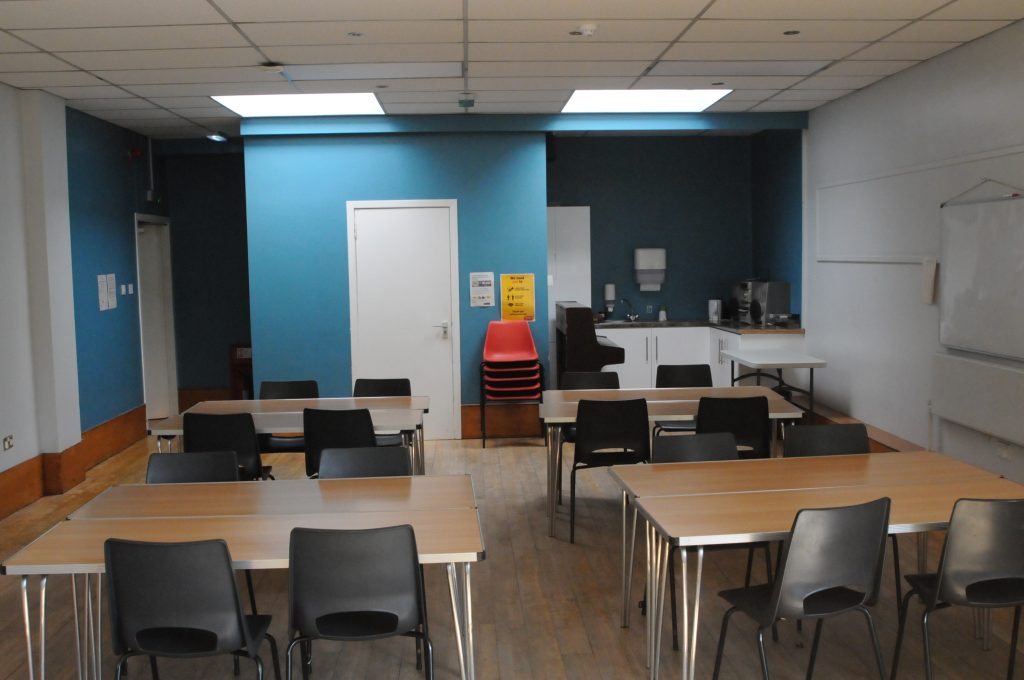 Bright well lit room with good natural light. Suitable for musical/drama/dance/exercise performances or rehearsals. Capacity seated (formal rows) 50; for dance or exercise 20.